Look at that view! Flying in Alaska became second nature for us because there were no roads to Nelson Lagoon in the Aleutians or Prince of Wales Island in the southeast, where we lived for twenty years. An Alaska bush flight is much like a taxi ride—a really cool taxi ride!
We flew in floatplanes the entire time we lived on Prince of Wales Island. However, about twenty years ago, Island Air Express began flying a wheel plane between the Ketchikan Airport and the only runway airport on the island in Klawock. The IFR-equipped planes were life-changing for the island residents. Traveling off the island meant risking fog or bad weather when flying in a floatplane from Thorne Bay.
We took the ferry when it was imperative to get to the regional hub of Ketchikan to catch the jet to Anchorage or Seattle. Returning home from the lower-48 before Island Air often meant renting a hotel room because we seldom reached Ketchikan in time to take the Inter-Island Ferry to the island. The added day and hotel added greatly to the travel cost.
Southeast Alaska depends on floatplanes for the lion's share of travel between remote communities. All travelers must come to Ketchikan by plane or boat to catch a ferry or jet to travel beyond the local area. The added wheel planes of Island Air allow travelers to fly into town with more certainty when needed.
Now, for the rest of the story.
I asked my husband what he remembered about flying with Island Air Express out of Klawock, and he replied, "We flew Sampson out on their plane." We both sat in silence for a moment, remembering our beloved dog of twelve years, who loved life on Prince of Wales Island more than anything else, and he loved many things.
On our way to Klawock that morning, we passed by one of Sampson's favorite walking spots – Gravely Creek. He lifted his head weakly to watch the creek's entrance pass by the window. My heart broke then, and every time I drove by that spot on the road for months and years to come. He passed away the next day.
Island Air provides tourists with flights to their dream locations. They fly locals to town for shopping, doctor's appointments, and to catch the jet heading north to Anchorage or south to Seattle and beyond. They fly in cargo and supplies. Sometimes, they fly pets in for vet appointments, some with no return ticket like our Sampson.
Six months later, rescue dog Solomon flew in on the same plane. This Las Vegas couch potato had never been off a sidewalk or pavement. Boy, was he in for a surprise in southeast Alaska.
My husband greeted Solomon in Island Air's Klawock parking lot, and they bonded instantly—buddies from then on.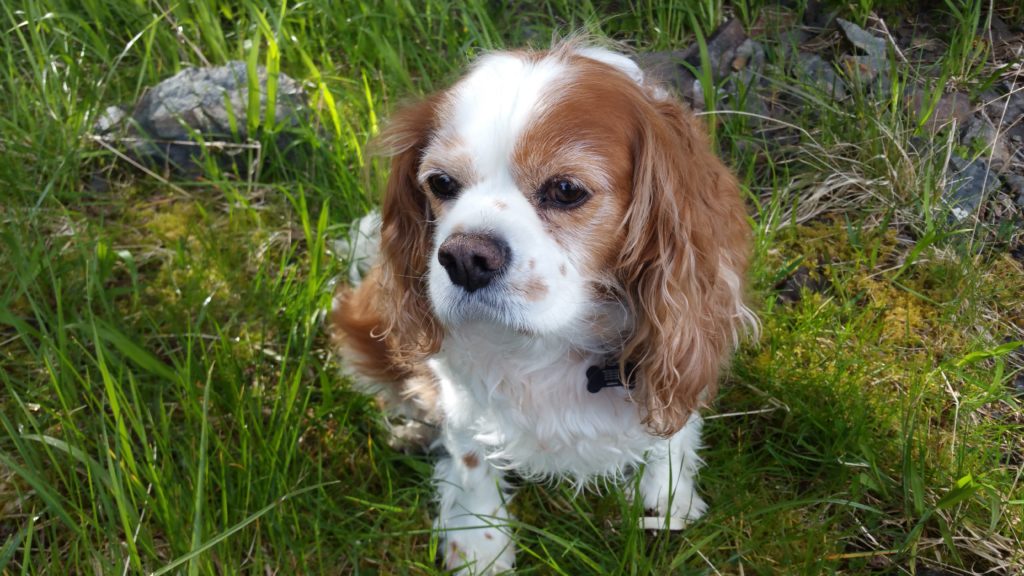 Alaska Bush Life Makes the Top Alaska Blogs List on FeedSpot
FeedSpot put out their 30 Best Alaska Blogs and Websites, and Alaska Bush Life made it to #14 on the list! Woohoo! Thank you for including this blog on your list FeedSpot!
Additional Alaska Bush Life blog posts on flying in Alaska include:
A Way of Life in Remote Alaska – The Alaska Dock – The dock in Alaska is the driveway of the lower-48; learn how planes rely on small community docks to provide services.
Southeast Alaska Life – A Typical Day – The deHavilland Beaver hums in the background in southeast Alaskan communities as these floatplanes come and go with mail and passengers. This post includes a video of a plane coming into Thorne Bay, Alaska.